MISTRAL
The best moments in life have always been made of simple things.
Full description
ALAIN'S ADVICE
Description
The best moments in life have always been made of simple things. Family and friends gathered around a warming fire outside.
Unparalleled robustness and durability
The Mistral outdoor fireplace is different from other outdoor fireplaces which are made of thin wire mesh. Manufactured in Canada, it is made of thick 1.6 mm steel, which can take the heat. Every metal piece is powder-coated making it seven times more resistant to scratches and friction than regular liquid paint!
Smart assembly
The Mistral has an incomparable manufacturing quality and durability, and this, at a very affordable price. The Mistral is not only built well, it's also designed well by wood heating specialists. The four panels perforated with 1.1 cm holes go together in a snap and rest on a sturdy and stable base for safe use. You will enjoy a 360-degree view of the fire spacious enough to fit a 20-inch log. A rugged cover is available for protection from the elements when not in use.
Four season fun
What could be simpler? What could be better? The new Mistral Outdoor Fireplace from Drolet provides the four-season setting for this simple and wonderful experience. The Mistral Outdoor Fireplace from Drolet – simply a better outdoor experience.
All installation and use must be in accordance with your municipality regulations.
Specifications
General features
Overall dimension (Height)
35 1/2"
Overall dimension (Width)
23 3/8"
Overall dimension (Depth)
24 1/4"
Warranty
Limited 6 months only against manufacturing defects
Shipping weight
69 lb (31 kg)
Appliance performance
Fuel type
Dry cordwood (16" recommended)
Clearances
Clearance
Single wall pipe
Double wall pipe
Manuals and Instructions
Consult the available manuals and leaflets for more information on performance, installation and use requirements, etc.
Frequently Asked Questions
Our stove and fireplace expert Alain answers your questions about this product.
Similar Products
Compare the features of this appliance with similar products
Current product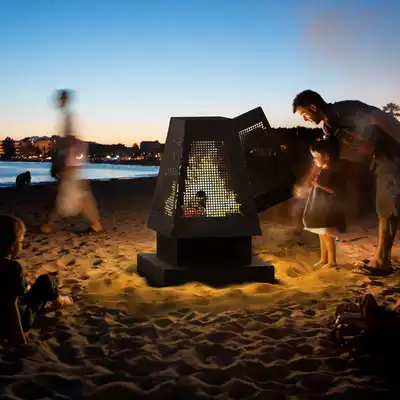 Drolet
DE00400
MISTRAL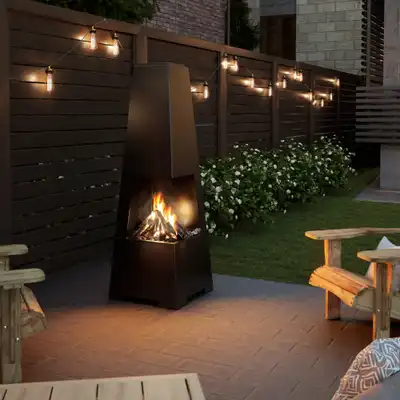 Drolet
DE00401
BORA - STAINLESS STEEL
W : 20 1/4"
D : 20 1/4"
H : 60 1/2"
--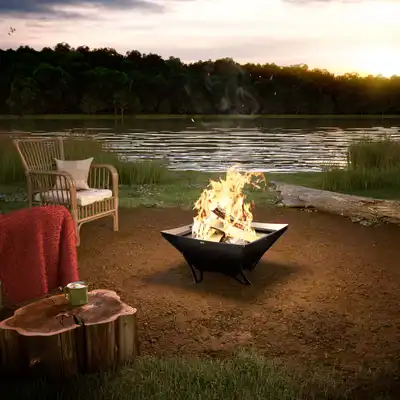 Drolet
DE00402
NORDET
W : 24 1/8"
D : 24 1/8"
H : 13 1/4"
--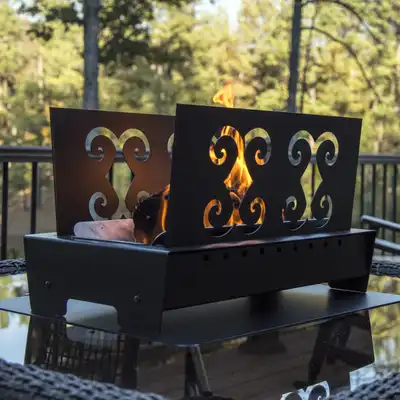 Englander
ESW0036
TRANQUILITY
W : 20"
D : 14"
H : 6"
--