ATLAS
Rediscover the pleasure of wood cooking with the Atlas cookstove. 
Full description
Full specifications
ALAIN'S ADVICE
Description
Rediscover the pleasure of wood cooking with the Atlas cookstove. Elegantly simple, it offers all the advantages of this type of appliance in a compact size, without compromising the additional warmth for your home. The perfect balance between firebox, oven and bottom storage compartment gives you the freedom to choose the layout that suits your space, even with a corner installation!
Tasty Cooking
Whether it is to enjoy the pleasure of heating with wood or simply to savor the most comforting dishes, the Atlas is sure to please lovers of tasty cuisine as well as fans of traditional know-how. Cooking can be done in the stainless-steel oven, using the cooking grills and trays provided with the cookstove. For embers enthusiasts, it is possible to cook your food in the combustion chamber, using only the cooking grills.
Best Value for Money
Offered at an unbeatable price, this wood cookstove has several advantages: two doors giving practical access to the fire and the oven (11 3/8" W x 17 3/4" D x 11 3/4" H), equipped with concealed handles (opening with the cold hand supplied with the appliance), stainless steel oven with an adjustable grill, stainless steel and vermiculite combustion chamber, ceramic glass with integrated thermometer, air damper.
The Atlas gives off heat, but its design makes it primarily a cooking appliance. So when the stove is on, you will heat the room, but you will not benefit from slow combustion heat like a high efficiency wood stove.
Any installation must be done according to the data and drawings detailed in the owner's manual.
Specifications
General features
Certified according to applicable standards
By an accredited laboratory (CAN/USA)
Overall dimension (Width)
27"
Overall dimension (Height)
49 3/8"
Overall dimension (Depth)
18"
Oven dimension (Width)
21 1/2"
Oven dimension (Height)
8 3/4"
Oven dimension (Depth)
13"
Volume of the oven
1.9 ft³
Firebox size (Width)
19 5/8"
Firebox size (Depth)
12 3/4"
Log positioning
Loading over width
Maximum log length
15" to 18"
Firebox lined with refractory bricks
Yes
Baffle type
Stainless steel
High-efficiency certified appliance
Exempt
Distance-center of the flue outlet to back unit
5 3/8"
Recommended chimney diameter
6"
Type of chimney
CAN/ULC S629, UL 103 HT (2100 °F)
Minimum chimney height
12'
Door type
Single, glass with steel frame
Door opening size (Width)
19 5/8"
Door opening size (Height)
10 3/4"
Glass surface - W x H
19" x 10" - 19" x 11"
Canadian Standard (safety)
ULC S627
USA Standard (safety)
UL 1482
Shipping weight
363 lb (165 kg)
Clearances
Clearance
Single wall pipe
Double wall pipe
Base of the unit to ceiling
84"
84"
Manuals and Instructions
Consult the available manuals and leaflets for more information on performance, installation and use requirements, etc.
Frequently Asked Questions
Our stove and fireplace expert Alain answers your questions about this product.
Similar Products
Compare the features of this appliance with similar products
Current product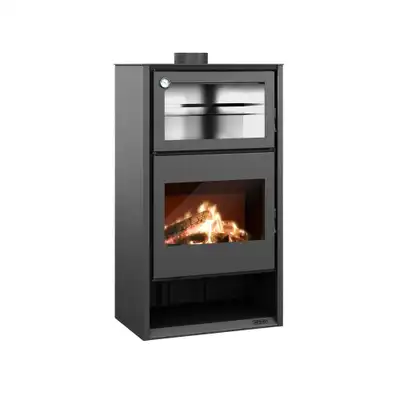 Drolet
DB04810
ATLAS
Drolet
DB04800
OUTBACK CHEF
W : 40"
D : 25 7/8"
H : 33 5/8"
--
W :
D :
H :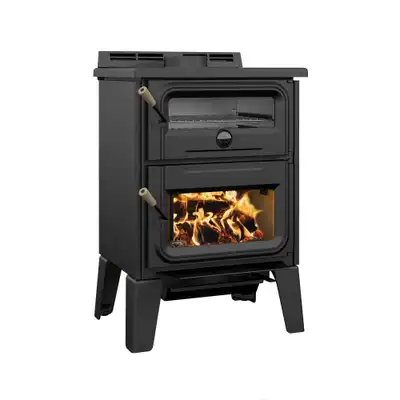 Drolet
DB04815
BISTRO
W : 27"
D : 26 3/8"
H : 41 7/8"
--
W :
D :
H :